General & Family Dentistry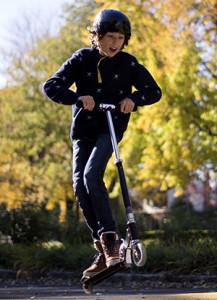 Dr. Agarwal and her team members work hard to preserve your oral health. You and your family members deserve to enjoy oral comfort, a strong bite, and fresh breath at all times. It is crucial to visit your general dentist frequently in order to detect problems like tooth decay, gum disease, and oral cancer as early as possible.
Preventative Care
If you want a beautiful, healthy smile that lasts for a lifetime, and you want your loved ones to enjoy the same privilege, you need a strong foundation. Regular checkups and thorough home maintenance are the keys to maintaining a perfectly healthy smile.
Each time you visit us, we will administer a careful examination. We will check you and your loved ones for oral cancer, bite problems, cavities, and signs of gum disease. The sooner we can detect these problems, the easier they are to treat.
We will also provide you with a cleaning, which will protect your teeth from becoming overrun with tough bacteria. It is crucial to brush and floss your teeth at home, but only dental professionals can remove the harder forms of dental bacteria.
Bring Your Little Ones
Dr. Agarwal and her team members know how to create a trusting and fun environment for your children. We will be sure to provide them with gentle care so that they can feel anxiety-free each time they visit us.
It is important for children, even very young children, to visit a general dentist regularly. We will prepare them for a bright and healthy future with our services. We can also educate you and your children about proper at-home dental care.
To preserve and protect your healthy teeth and gums, you should schedule an appointment with your dentist at least every six months. Call us today at Avenue Smiles to schedule your visit with us at a time that works for you.