Cosmetic Dentistry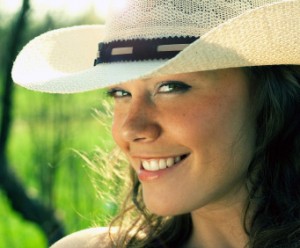 The field of cosmetic dentistry is providing countless benefits to patients all over the world. Cosmetic dentistry can give you the perfect smile you've always wanted, and will improve the quality of your life with social, professional, and health benefits.
Cosmetic dentistry includes all of the services that dentists use to give their patients bright, white, straight, and appealing smiles. Cosmetic dentistry can allow you to feel more confident in your overall appearance, which will help you to enjoy socialization and to feel more outgoing.
A brilliant smile will help you feel great at the workplace, at home, or out with friends. No matter where you are, you will never hesitate to laugh or smile. Cosmetic dentistry also provides health benefits–the more attractive your smile is, the more motivated you will be to take care of it.
Here are some of the cosmetic services that we offer at Avenue Smiles:
Teeth Whitening
Who doesn't want to have a stunning smile that looks like a movie star's? Get ready to light up the room after an easy teeth whitening experience with Avenue Smiles. We provide both take home and in chair options.
Dental Veneers
Dental veneers can fix many minor problems and give you a flawless smile that you'll love. Veneers are thin shells that are bonded to the fronts of teeth to cover up discoloration, chips, cracks, and more.
Dental Implants and Dentures
Our dental implants and dentures can complete any smile that has a few gaps. The first step to a beautiful smile is a full set of sparkling, natural-looking teeth.
ClearCorrect
It is important to have a straight, even smile, so we make it easy to rearrange your teeth with ClearCorrect. ClearCorrect is a subtle orthodontic system that will quickly give you a stunningly straight smile.
A beautiful smile gives off the impression that you are positive, healthy, and happy. Give us a call today to schedule your cosmetic consultation with Dr. Agarwal.
Dental Veneers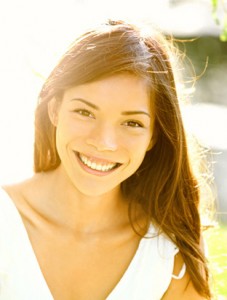 Dental veneers are a common, quick, and successful way to transform the look of your smile. Dental veneers can improve all kinds of flaws that may be affecting your smile.
What are Dental Veneers?
Dental veneers are ultra-thin shells, made of porcelain or other materials. These shells can be bonded to the front of any problem teeth you may have to give them a natural and beautiful appearance.
Uses for Dental Veneers
Dental veneers can be used to fix all of the following common issues and more:
Staining
Dullness
Discoloration
Worn down teeth
Chips
Broken teeth
Irregular shape
Irregular size
Gaps between teeth
Misalignment
If any of the above issues look familiar, the solution could be simple. Dental veneers can quickly cover up these problems and give you a perfect smile for the next five to ten years or more.
Patient Experience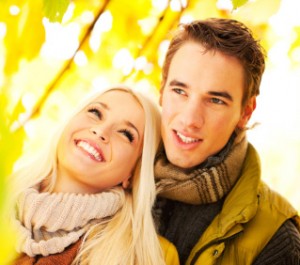 The patient experience with dental veneers often requires just a few steps:
Consultation and Exam | Come see Dr. Agarwal for your veneer consultation and exam. She will check the state of your teeth, gums, and supporting bones. She will learn about your needs and goals and discuss your treatment options with you.
Tooth Preparation | Next, Dr. Agarwal will prepare your tooth or teeth for the placement of the dental veneers. She will apply a local anesthetic to the area, which will keep you comfortable. She will remove a small amount of enamel from the front of the tooth, leaving enough room for the dental veneer to have a natural look and fit.
Impressions and Creation | Your dentist will then take impressions of your prepared teeth and begin work on creating dental veneers that are perfect for you.
Veneer Placement | When it comes time to place the dental veneer or veneers, Dr. Agarwal will first polish and clean each tooth. She will then permanently bond the veneer to the tooth.
Dental veneers will adjust any imperfections in your smile so that you can enjoy a flawless look. Call us today to get started!