Dental Bridges & Crowns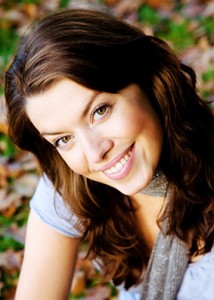 Dental bridges and crowns are restorative dental techniques that will give you a strong and attractive smile that you can enjoy for years to come. If you have a chipped, broken, weak, or missing tooth, schedule an appointment with us today.
What are Dental Bridges?
Dental bridges are used to "bridge" the gaps in your smile that result from missing teeth. Dental bridges include two dental crowns or implants and the pontic, which is the replacement tooth or teeth.
Advantages of Dental Bridges
Great Aesthetics | The replacement teeth that come with our dental bridges are attractive and natural-looking. The dental crowns can also improve the color, shape, and size of the teeth on either side of the gap.
Strengthening | A dental bridge will build up your smile so that you can avoid future problems. The crowns will protect your teeth from decay or weakening, and the replacement teeth will keep the remaining teeth from shifting out of position.
Quick Solution | Usually, the placement of a dental bridge only takes two appointments, start to finish. You will be enjoying your full and complete smile in no time.
What are Dental Crowns?
Dental crowns are permanent tooth-shaped devices that can be bonded to a natural tooth or teeth. They fit over the entire visible portion of the tooth.
Advantages of Dental Crowns
Support | Dental crowns will support and fortify a tooth that is weak or damaged by tooth decay. If your tooth has been cracked or broken, a dental crown will hold it together.
Cover Up | If you have dental work that is affecting the aesthetic of your smile, dental crowns can cover up that dental work to give the tooth a natural look again.
Attractive Appearance | Dental crowns can change the look of your entire smile. Crowns can give teeth beautiful shape and restore them to their proper size and color. With dental crowns, you can eliminate the distractions so that everyone can enjoy your beautiful smile.
Act now to start creating a smile that you'll love for life. Call us today at Avenue Smiles to set up your appointment.