ClearCorrect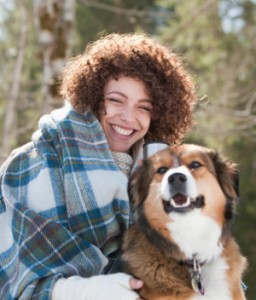 Orthodontic treatment is more convenient than ever with subtle and affordable treatments for patients of all ages. Here at Avenue Smiles, we provide ClearCorrect braces for a simple and safe way to give our patients the perfect smiles they are searching for.
A beautiful, straight smile will enhance your aesthetic and your confidence. Come see Dr. Agarwal to find out if you are a candidate for the easy and subtle ClearCorrect braces.
How Does ClearCorrect Work?
You will have a unique treatment plan created using X-rays and dental impressions. Treatment time varies, but usually takes around 6-15 months. ClearCorrect braces, like all orthodontics, will use gentle pressure to move your teeth into their proper places. The result? A well-aligned smile, attractive appearance, and perfect bite.
Each set of aligners are worn for about two weeks. Each set will gradually move your teeth to their ideal positions. You will only need to see us once every 8-10 weeks to check up on your progress.
What are the Benefits of ClearCorrect Braces?
Invisible | ClearCorrect aligners are made of a see-through plastic. These virtually invisible aligners will not change the way you look–no one will even notice you're wearing them!
Comfortable | Traditional braces can create abrasions in the mouth because of the way the metal rubs against the inner cheeks. ClearCorrect aligners are thin and smooth, and will never cause this type of discomfort.
Easy | Not only are these aligners comfortable to wear, they are also easy to care for. You can brush and floss just like you always have to maintain healthy teeth and gums. Because you remove the aligners to eat, you can also continue to eat or drink what you want when you want!
Even if you have never considered orthodontics, ClearCorrect is so convenient that you may change your mind. ClearCorrect is an easy way to obtain the beautiful and straight smile of your dreams. Call us today to schedule a consultation!
ClearCorrect vs. Traditional Orthodontics
In cases where ClearCorrect is not suitable for certain misalignment cases or complex bite problems, traditional orthodontics can be used. However, traditional metal braces are attached to the teeth and adjusted periodically by your dentist, and they are not removed until your treatment is complete. Also, traditional braces might hinder your ability to perform routine oral hygiene tasks and might interfere with eating and speaking.
On the other hand, ClearCorrect aligners are custom fit to your teeth to provide an irritation-free treatment, with nearly no adjustment discomfort.
ClearCorrect vs. Invisalign
ClearCorrect and Invisalign both are a series of clear, custom-fit, removable aligners that slowly realign teeth into the desired position. Fabricated impressions then are used to create a 3-D model of the teeth. ClearCorrect and Invisalign are possible solutions to correcting such problems as crowded or spaced teeth, overbites, underbites and crooked (turned) teeth. ClearCorrect aligners offer enhanced clarity (meaning they're virtually invisible) and are minimally invasive. They're also resistant to clouding from wear.
ClearCorrect and Invisalign aligners are provided in sets, and periodic follow-up appointments with your dentist are required so he/she can check your progress. Invisalign requires 20 to 30 aligners for both the upper and lower teeth, and most adults complete their treatment within a year. ClearCorrect treatment for moderate cases requires 32 steps of treatment, which are delivered in eight phases. Minor cases require 12 steps of treatment, delivered in three phases. However, treatment times vary from one to two years, depending on the specific alignment problem.